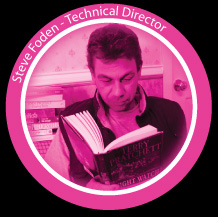 Steve has gathered a wealth of expertise during his 20+ years working within the production and presentation industry.
Keeping abreast of the latest technology and techniques, Steve ensures that his team of engineers and skilled craftsmen provide a cutting edge service.
Steve's working knowledge of most of the major conference venues in the UK and Ireland, enables him to offer clients a concise and accurate technical breakdown at all stages of the project – saving the customer both time and money.
Launch to the Trades Union Congress we are the safe pair of hands that have delivered them all.