Comtec Featured On The BBC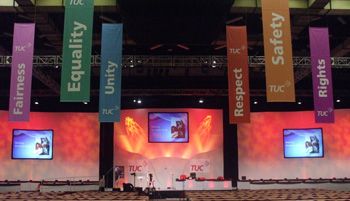 This year Comtec Presentations successfully provided a full end-to-end event management solution for the Trades Union Congress. TUC is one of the UK's most sought after conferences and an event we have produced for 11 consecutive years.
Not only did the event feature all week long on BBC's Parliament channel and in the national press.
it was also available to view online for up to a week after the event on the BBC's iPlayer.
Don't believe us?
Keith Faulkner, TUC Senior Events Officer stated; 'Year on year Comtec manage to surpass themselves by combining innovative technologies with functional set design to enable us to progress with our Congress.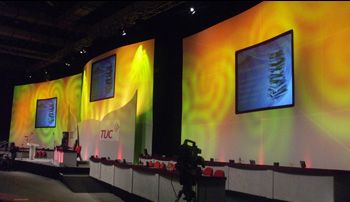 With our annual Congress being a high profile event it is of great importance that we work with a company that can deliver in high-pressure situations. After working with Comtec for over ten years they have proven themselves, time and time again to be capable of providing a package that is ideal.